Puppies - Eagle Valley Puppies - Irish Doodle Puppies for Sale

~Our beautiful Irish Doodle Puppies are raised with us in our home~
Watch these adorable videos of the puppies!

Dazzling "Daisy" - SOLD
Puppy Aptitude Test

For the test exam questions and how to interpret the exam, please follow the link below and scroll down to the bottom of the website.
This is the key factor to understanding the scores.

http://www.volhard.com/pages/pat.php
ADOPTED: "Daisy" is a white female puppy with a golden mask on her face and a golden spot on the left side of her back. She is adventurous and sweet.

---

ADOPTED: "Eowyn" renamed "Beckett" by her new family is a golden female puppy. She is a sweet cuddler but also loves to move around. She is curious and adorably photogenic.

---

ADOPTED: "Arwen" was adopted to be a diabetic alert service dog, she is a ebony black female puppy with a white diamond on her chest and white tip of her front left paw. She loves to explore but will also cuddle into your neck.

---

ADOPTED: "Mickey Mouse" renamed "Domino" by his new family is a black and white male puppy. He is adventurous and loves to explore and wag his tail. He is always running to see something or someone, and absolutely loves people.

---
ADOPTED: "Gandalf" renamed "Rufus" by his new family is a striking blue Merle. He loves to play and play wrestle with the other puppies but also loves being with people. He is one of the first puppies to run to greet people.

---

ADOPTED: "Radagast" renamed "Bandit" by his new family is a stunning chocolate Merle with a black mask on the left side of his face and a white diamond on his chest. He loves to cuddle and nap but also loves to play.

---

ADOPTED: "Pluto" renamed "Payton" by his new family is a pure black male puppy. He is laid back and loves to snuggle. He is absolutely adorable and does not mind being held on his back in our arms like a little baby.

---
Check out our Previous Puppies page to see pictures of our past litter of adorable Irish Doodle puppies, who are now home with their families!

Check our our Testimonials page for pictures of the puppies with their new families!


Have a rare Irish Doodle puppy in your family!

Irish Doodle - Pick of the litter: $1800 For Merle coat: $2200

Litter of Irish Doodle F1B (three quarters poodle and one quarter Irish Setter) puppies born April 2014.

Pick of the litter on a first-come-first-serve basis. Now accepting $200 deposits.

Ready to go home June 5, 2014, shipping arrangements can be made.
An adorable puppy could be in your home this summer!

Eagle Valley Puppies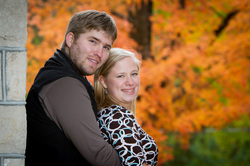 Please contact Cody and Sara:
(715) 808-5824
cody@eaglevalleypuppies.com
Eagle Valley Puppies is located near
River Falls, WI
. We are an hour away from
St. Paul, MN
, and about the same distance from
Eau Claire, WI
. Feel free to call or text us with questions.
Why would an Irish Doodle be a good fit for your family?
Whenever our family is out and about with Merry, we always get compliments about how stunning her coat is. I often hear, "She is gorgeous!" usually followed by a compliment about her temperament. Merry is content just sitting next to me or on my lap, as much as a large breed dog can sit on your lap! In fact as I write this, Merry is laying on my feet. Another thing about Irish Doodles is how unique they are. How many times have you seen a Goldendoodle? Everyone has a Goldendoodle, but very few people have an Irish Doodle F1B. See our
About the Breeders
page for more information about us.
What makes Merry's puppies so special?

Because of the genetics of the poodle, Merry's puppies have hypoallergenic coats. This makes these puppies perfect for people with allergies. Both Merry and Burley are high quality dogs, stunning dogs with great genetics. In other words, a quality dog that is ready to offer many great years of companionship. Also, with the Irish Doodle F1B puppies, you get the benefits of Hybrid vigor. Hybrid vigor is the outcome when two different breeds of dogs are bred, which results in the stronger traits from each of the parents. If one breed commonly has issues with hip dysplasia and the other breed does not, the offspring are far less likely to develop these issues. As you can imagine, this produces a genetically superior dog when compared with purebreds. See our
Puppy Testimonials
page and our
Puppy Updates
page for how the last litter of puppies fit into their new adopted homes.
Why buy from us?

We are not a large kennel; Merry is our family dog. Merry has had several litters, and is an established breeding dog. She is the only dog that we breed in our family, and the puppies are handled daily. Merry and her puppies sleep in our bedroom, which allows them to get proper socialization as well as ensuring proper care of the puppies. Both Merry and the puppies are fed Diamond Naturals puppy food. See our
Raising Puppies
page for how we raise our Irish Doodle puppies.
What is Merry's story?
Merry was born on Christmas Eve, hence her name. For the first few years of her life, she was a family pet and a breeding dog for Windstruck Farms under the care of Niki W. After an accident leaving Niki unable to continue breeding these high quality dogs, Merry came to live with us. She is a sweet dog, and enjoys chewing on rawhides and curling up with her family. She is a wonderful mom, who attentively cares for the needs of her puppies.
---
---